In reality, we all like to use scissors to cut out people or objects to make beautiful DIY photos, but do you know how to cut out objects to make them on your computer? imgkits is one of the very powerful tools you can try.
What makes this tool so good?
The main thing is its ease of use and efficiency. This tool for removing photo backgrounds gets the job done quickly, and what perhaps would take you a lot of time and a higher learning curve to do with other software, it can handle for you in just a few seconds. imgkits was created to get the job done cleanly, so you have more time to enjoy your life. That's the great thing about imgkits, design is no longer a chore, no longer opening 20 tabs trying to find the right Photoshop tutorial that will finally show you the simple things you're trying to figure out.
Processing portrait photos
With imgkits for portrait photos, you can create really great effects. If you need to remove the background of a photo, you can do it easily, or you can change the background of a photo and use a solid color or your favorite photo as the background.
Process e-commerce product photos
Ecommerce product images need to change the background to increase the attractiveness of the product to the customers. imgkits are very effective. You can optimize the background needed for your products according to your own ideas and the requirements of the platform to make the products more prominent and attractive to reach the customers' willingness to buy.
How to Remove Photo Background with imgkits
1. Open imgkits, select "Background Remover" and click on it.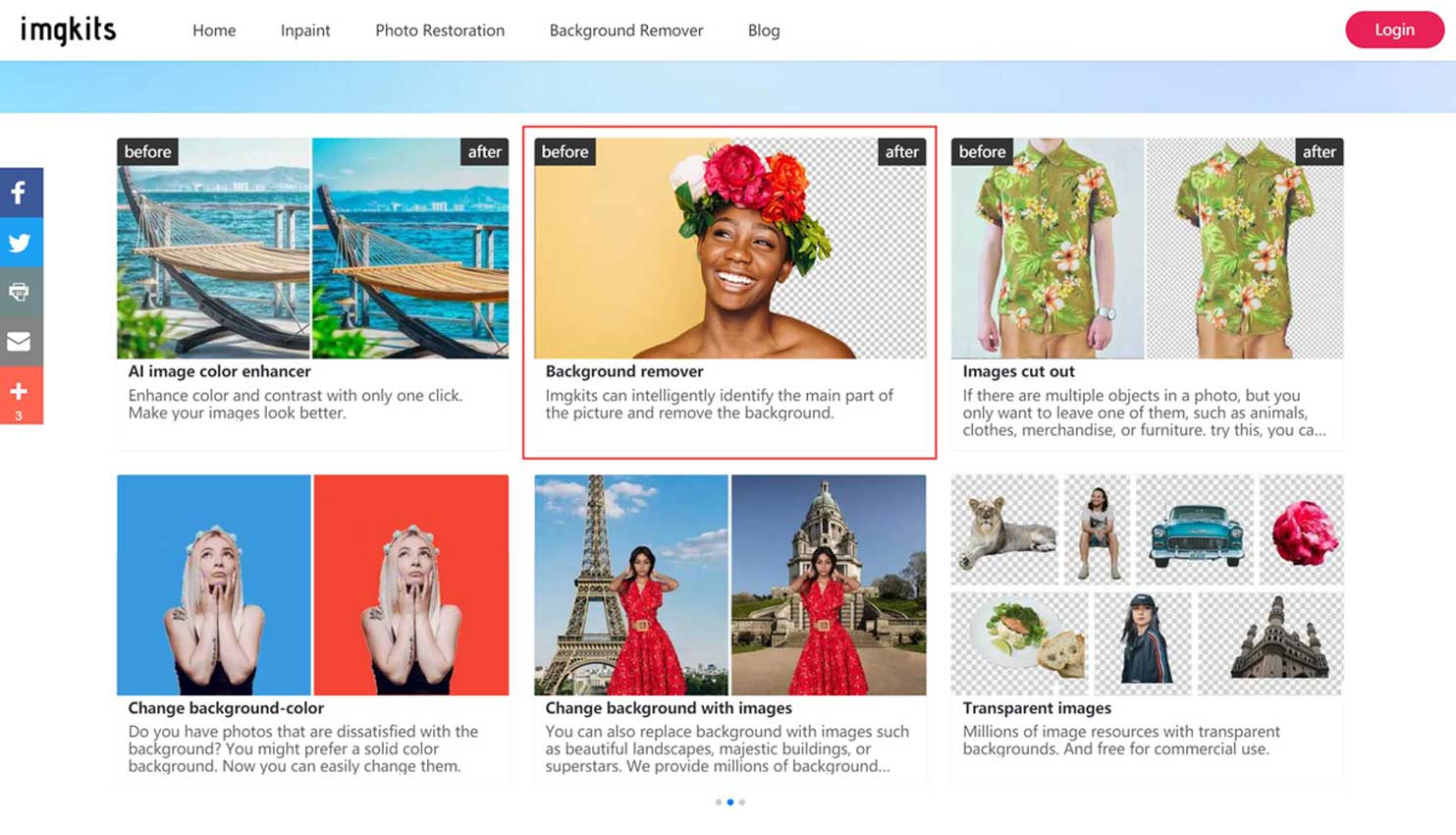 2. Click "Upload Image" red button, upload the photo you want to remove or replace the background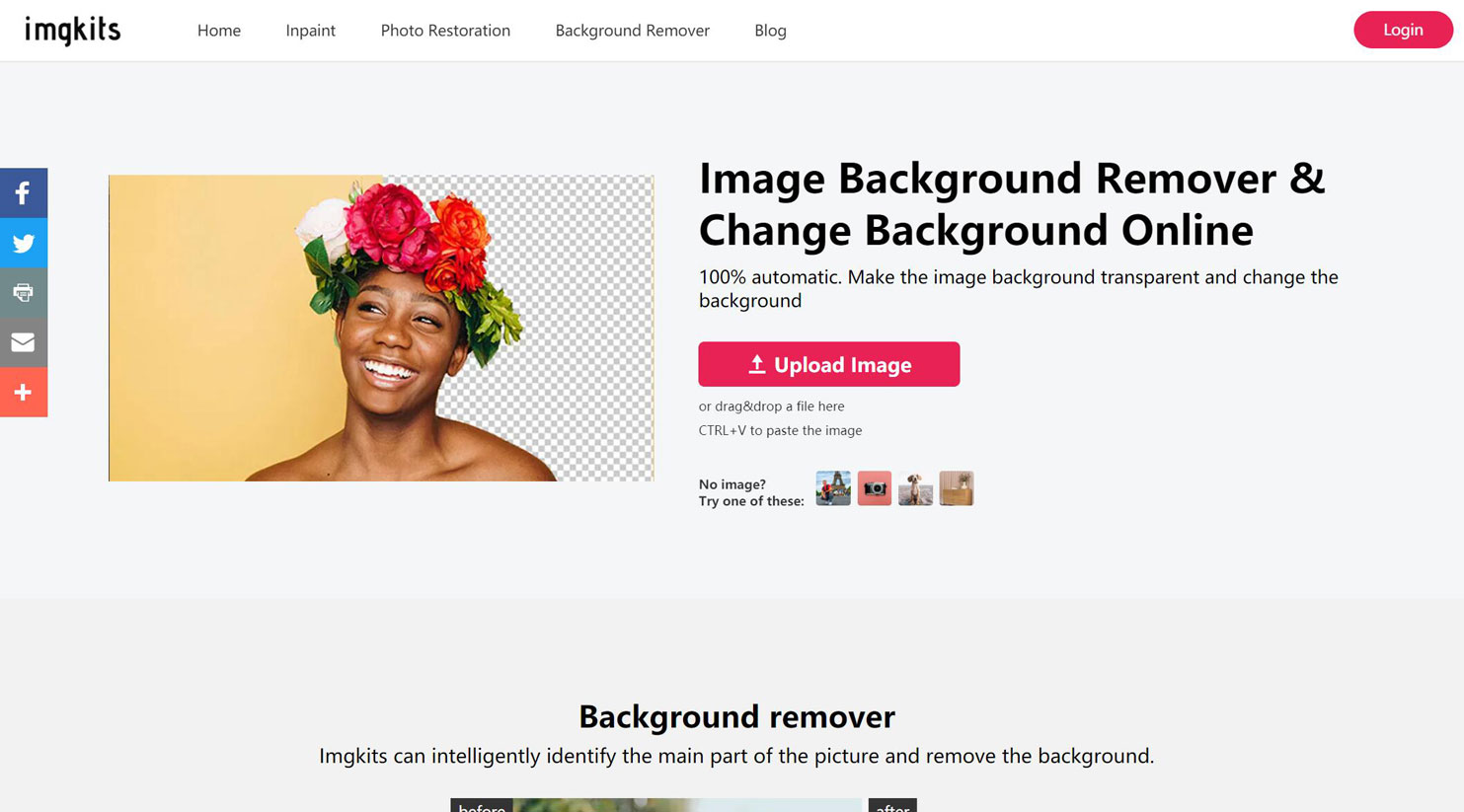 3. Wait for 5 seconds, the intelligent AI will automatically identify and remove the background of the photo, you will see that the background of the photo has changed to transparent state.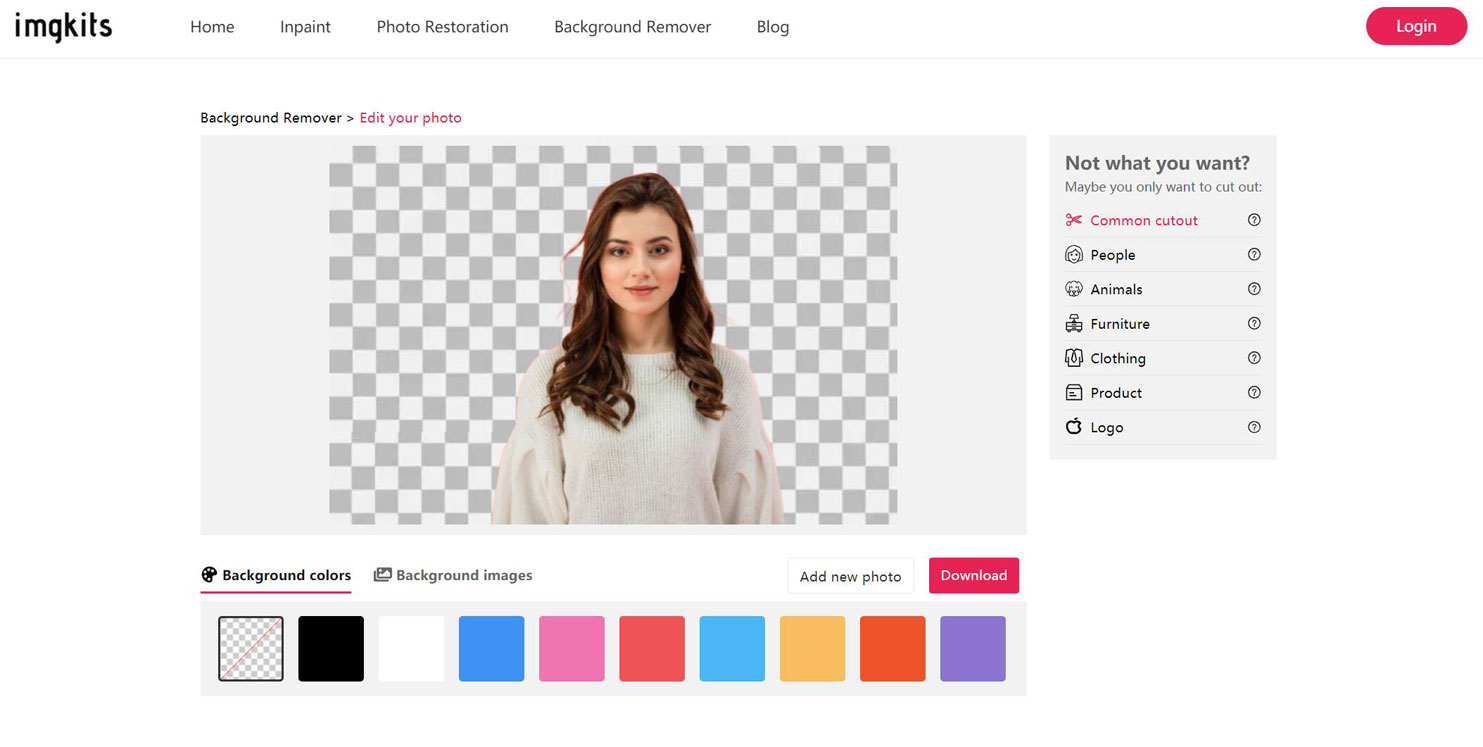 4.Click the red "Download" button to save the transparent background image for use.
Conclusion
These are the steps to use imgkits to remove photo backgrounds quickly. imgkits doesn't require any downloading and installation, as long as you open Google and go to the online site you can use it. imgkits has saved me a lot of time and brought a lot of convenience to my work. You can remove the background of any photo or logo to save it as a PNG transparent image so that you can promote it on your website, Twitter, Facebook or anywhere else you need to brand.