We often need to change the background of photos in our work and life, how can we do it quickly? Professional designers will use Photoshop to perform complex operations to change the background of a photo. But for most of us, if we use Photoshop like a designer, we need to spend a lot of time and effort to learn how to operate Photoshop software, which is obviously not possible.

Now you can use imgkits to change the background of your photos without any professional knowledge or complicated operation skills, you can do it in a few easy steps, just take a look at the steps below.
Step 1. Open imgkits, select "Change background with images" and click on it.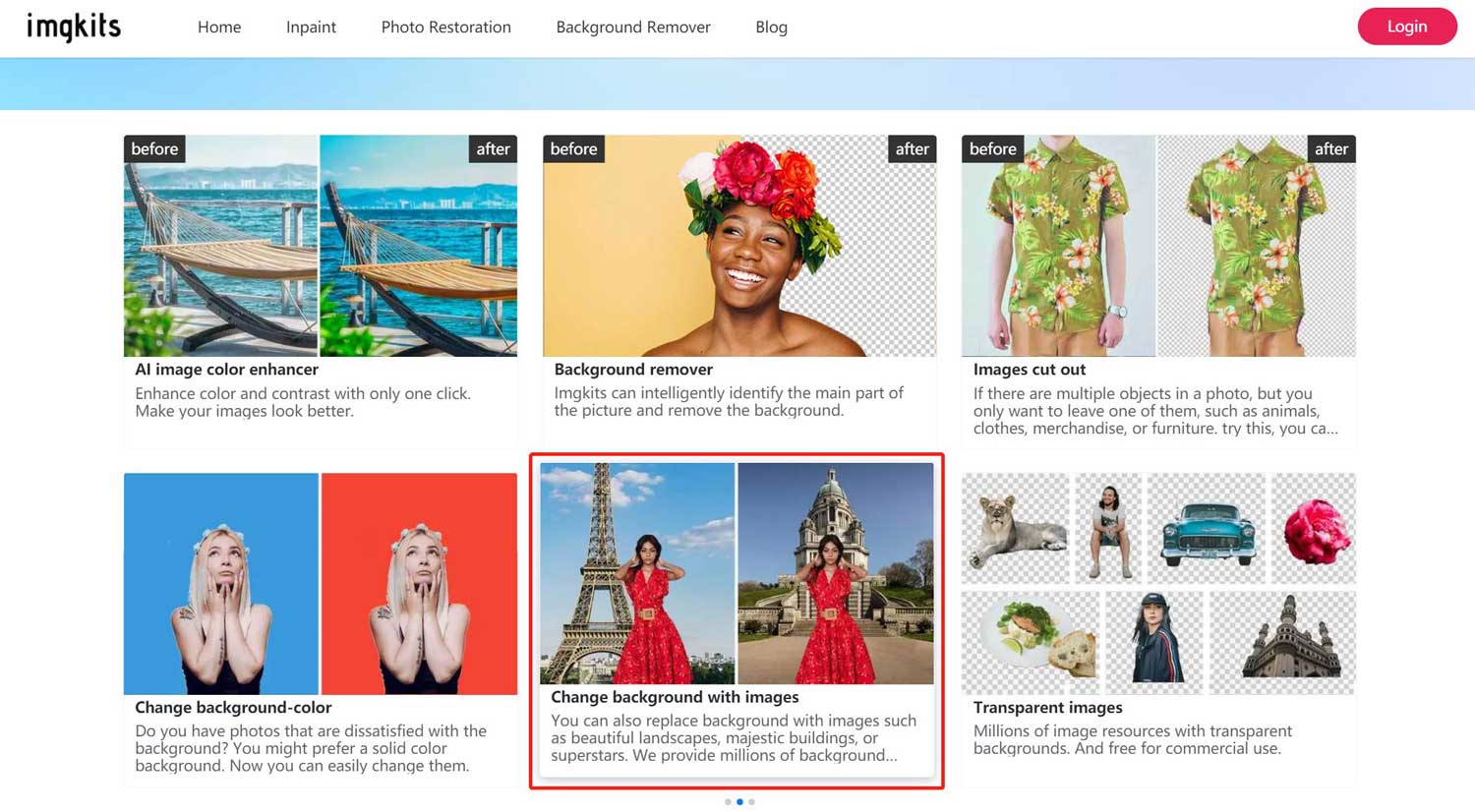 Step 2. Click the "Upload Image" red button and upload the photo you want to change the background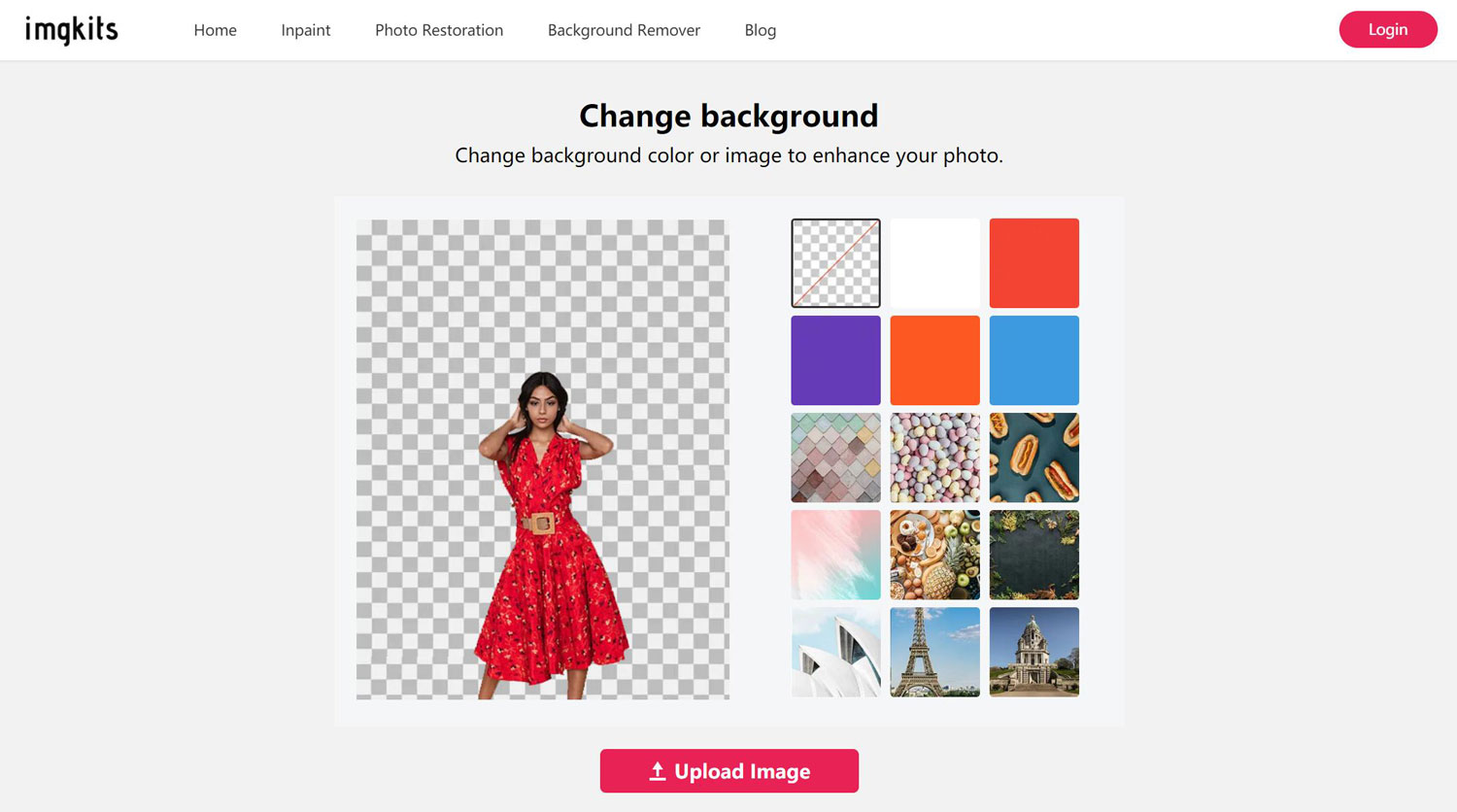 Step 3. Wait for 5 seconds, the intelligent AI will automatically identify and remove the background of the photo, you will see that the background of the photo has changed to transparent state.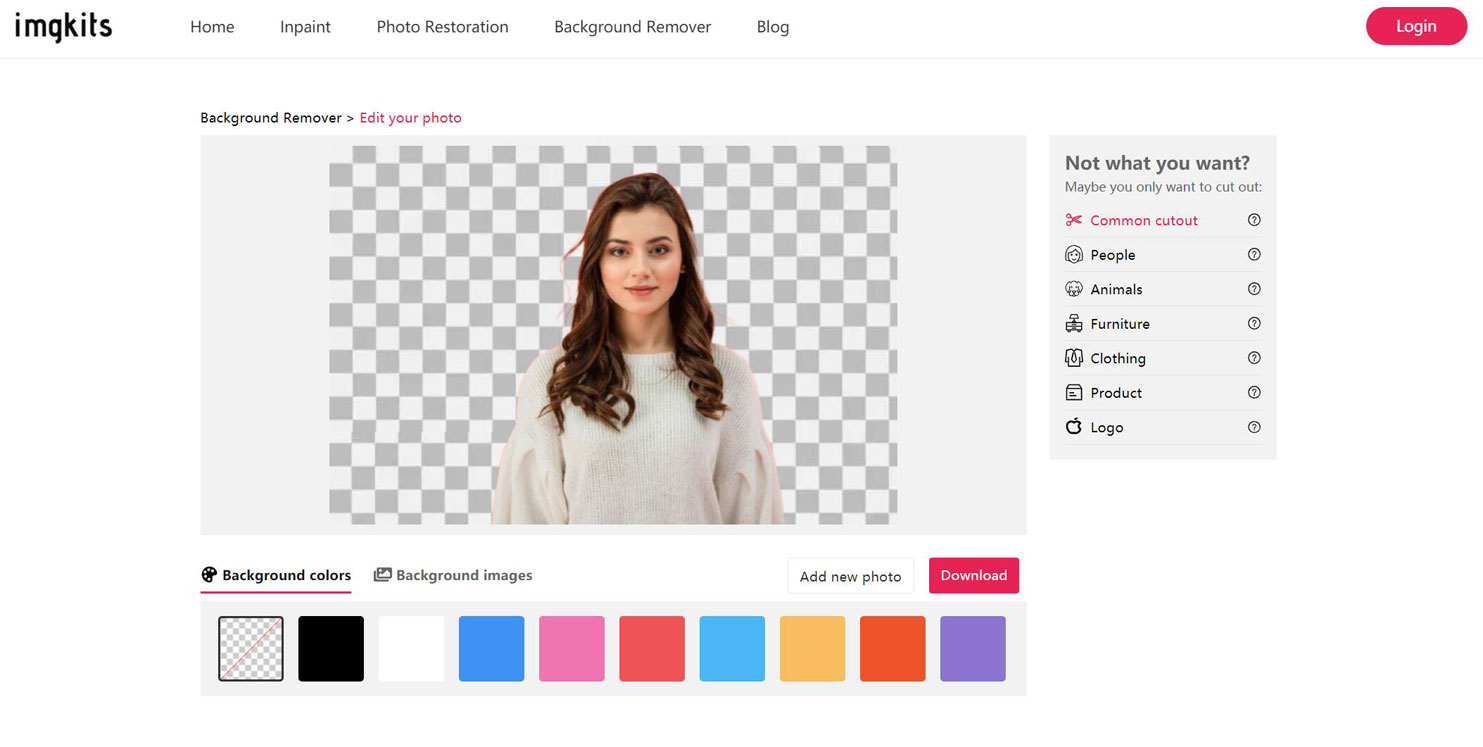 Step 4. By clicking "Background Images", you can select one image from the gallery provided by the system and use it as a new background for the transparent background photo.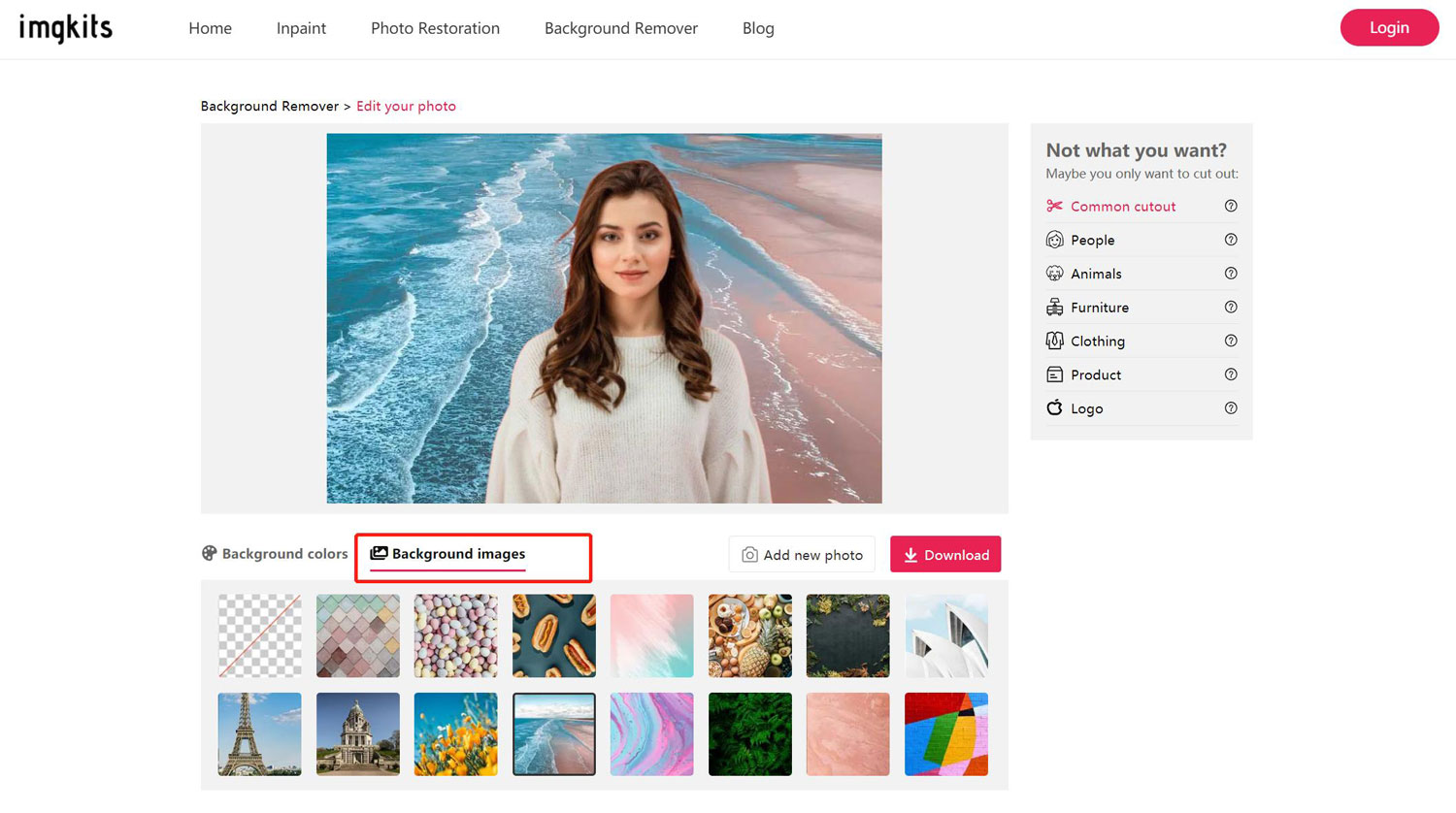 Step 5. Click the red "Download" button to save the photo with the new background for use.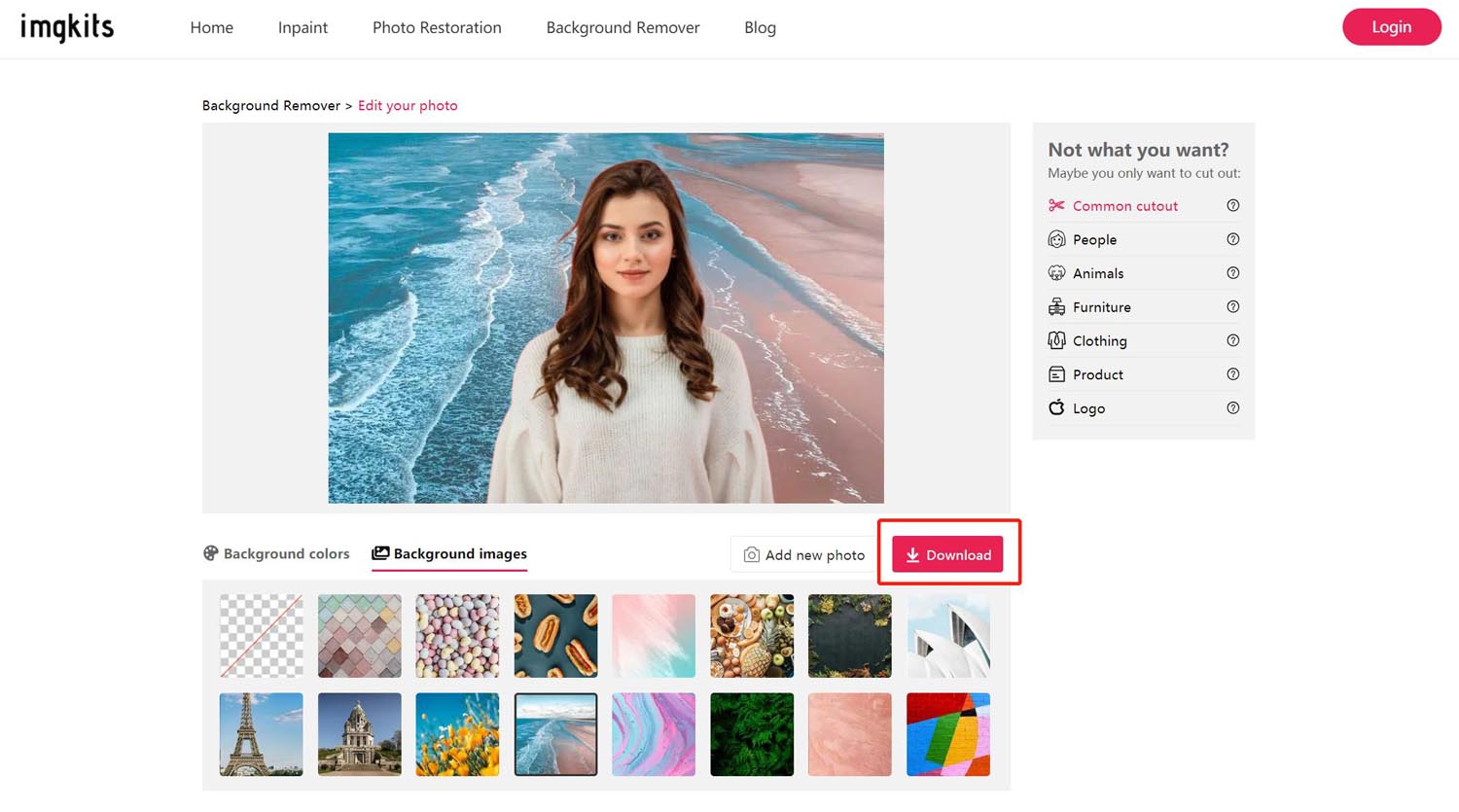 Conclusion
This is how to use imgkits to quickly change the background of your photos. imgkits does not require any download and installation, as long as you open Google and enter the online site you can use it. imgkits has greatly saved my work time and brought great convenience to my work and life, I recommend you to use it.