Imgkits can quickly remove all kinds of watermark marks from your photos with a simple upload and smear operation, without any professional image processing skills, so let's learn it below.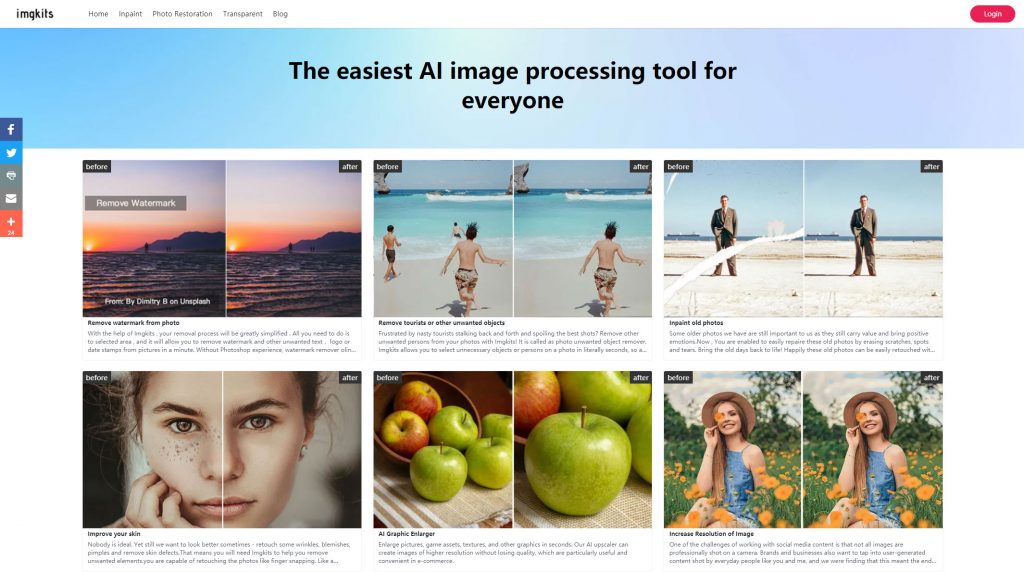 Step 2: Click "Upload
Image" to upload a photo with watermark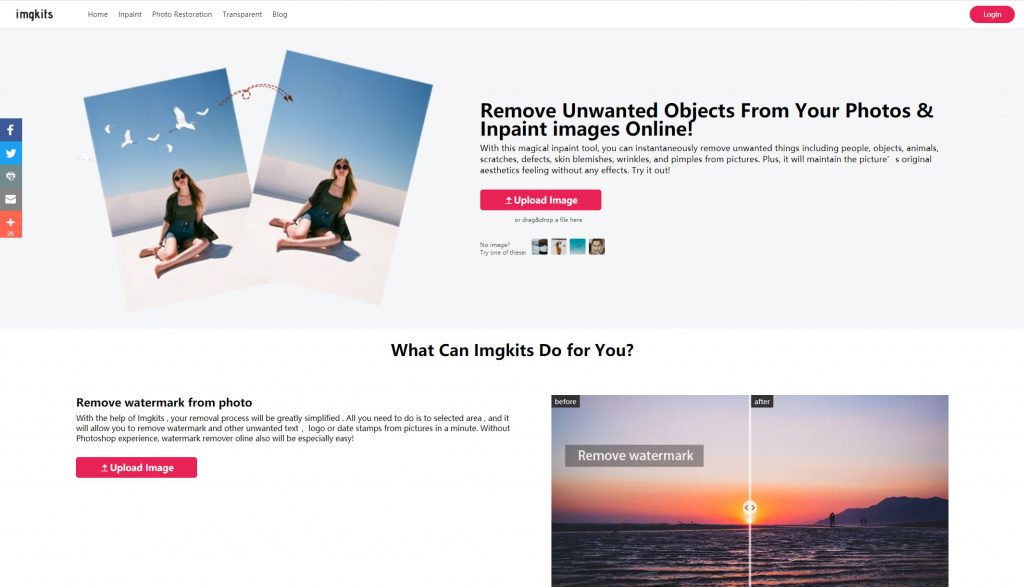 Step 3: Use the brush to scribble marks on the watermark trace area, and the system will automatically erase the marked area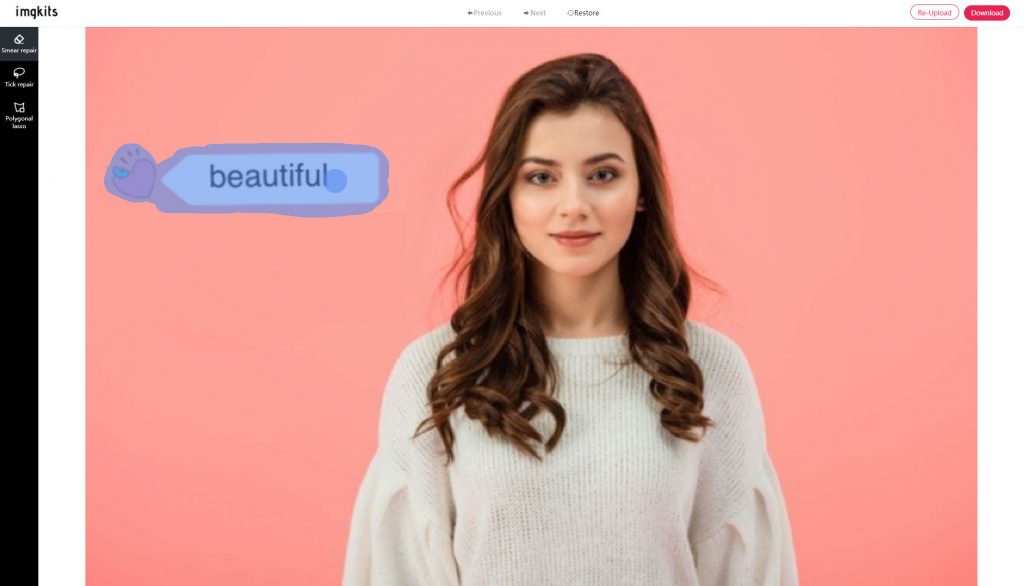 Click "Smear repair" on the left to adjust the brush size; click "Tick repair" on the left to switch to the lasso tool for drawing; click "Polygonal lasso" to switch to the polygonal lasso tool for drawing.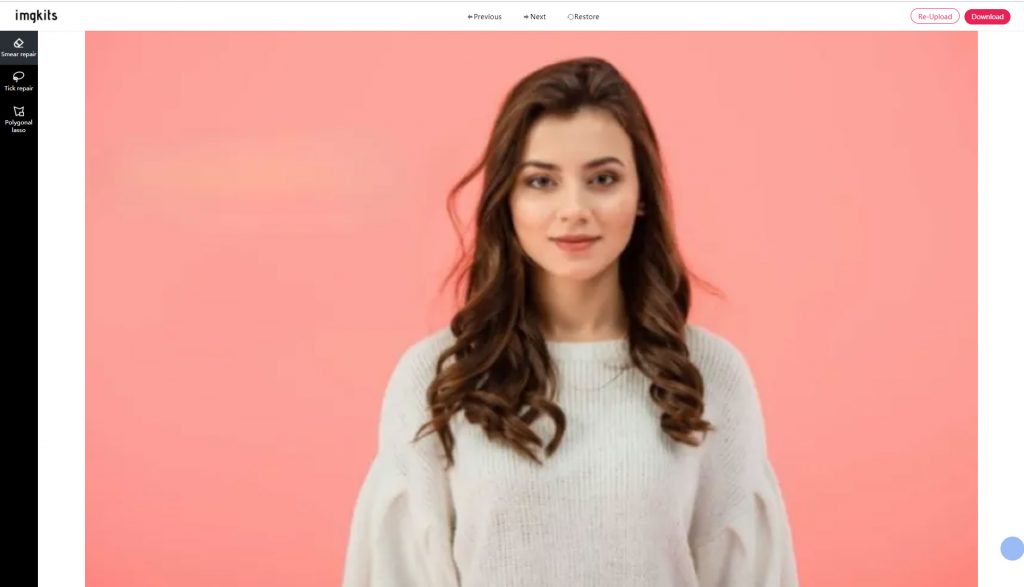 Click "Previous" above to undo the current operation and go back to the previous step; click "Next" to cancel the undo operation and go to the next step.
Step 4: Click "Download" in the upper right corner to download and save the watermarked photos; click "Re-Upload" to re-select the new images to upload.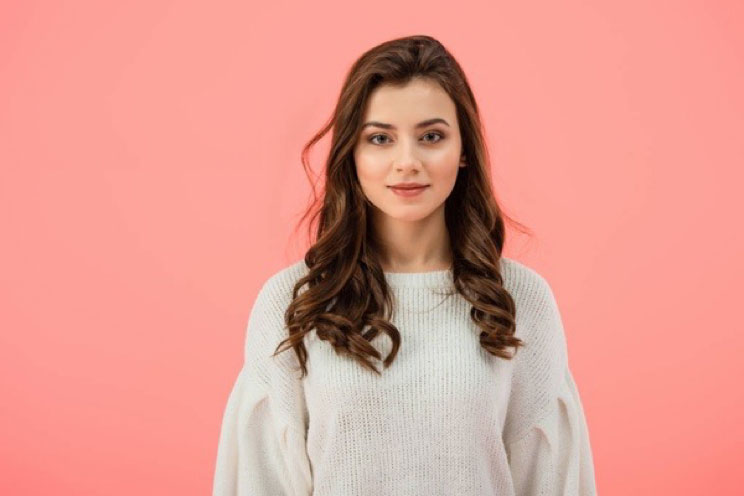 The above is the step by step method to remove photo watermark using imgkits, is it very simple? If your picture watermark is more complicated, you can paint the watermark area in several times, so that although it takes more time, but the final effect will be better than you can imagine, come and try it.